Satisfy Your Sweet Tooth: Exploring the Best Ice Cream Parlors in the RVA area
Posted by Daniel Keeton on Monday, August 7, 2023 at 4:49:52 PM
By Daniel Keeton / August 7, 2023
Comment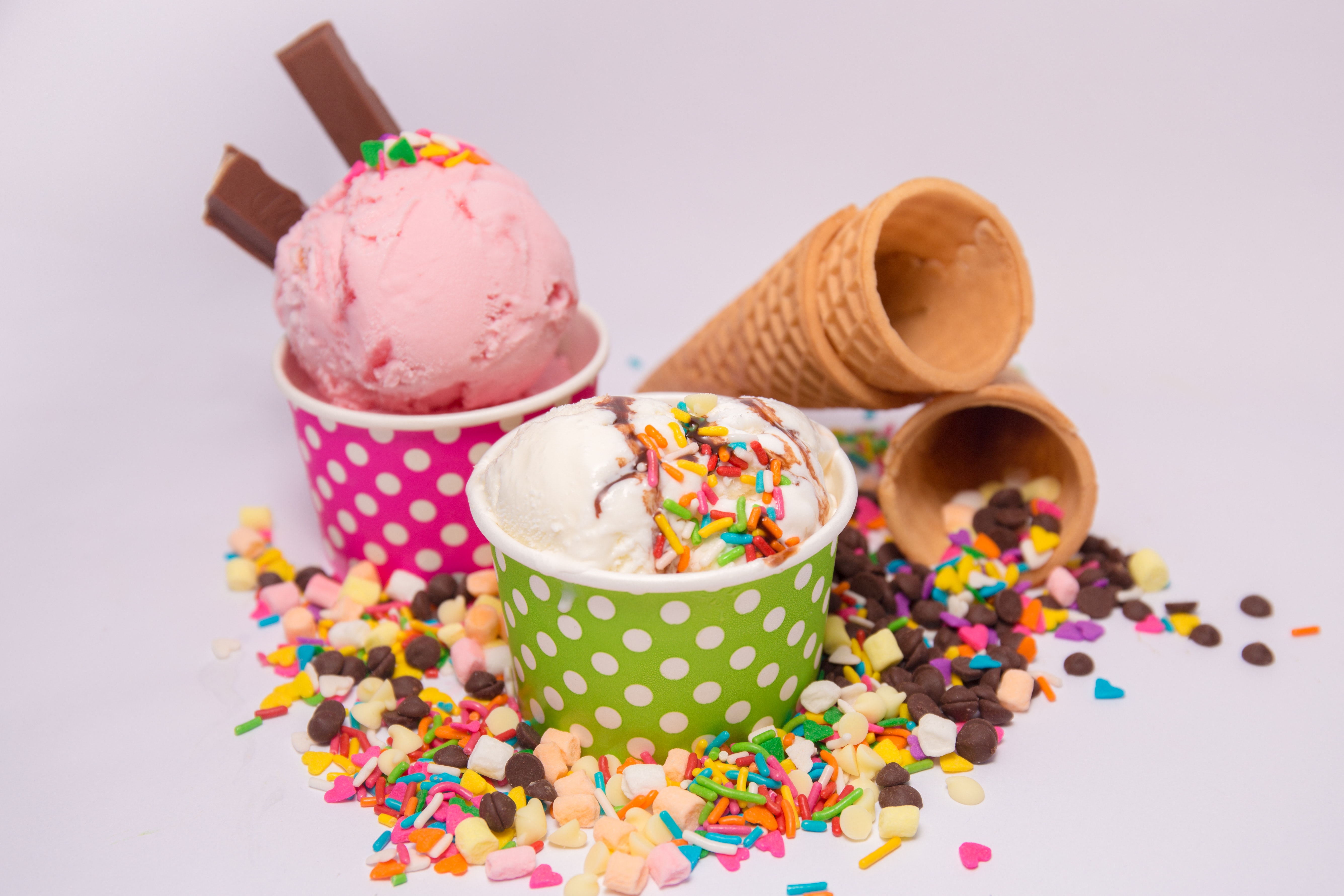 Besides its rich history and beautiful architecture, Richmond is also known for its diverse culinary scene. Among the many delights that the city has to offer, ice cream stands out as a favorite treat for both locals and visitors. From classic flavors to inventive creations, the ice cream parlors in Richmond cater to every palate. Join us as we take a delightful journey through some of the best places to get ice cream in the RVA area.
Our sweet & chilly adventure begins with a visit to Gelati Celesti, a well-loved local gem that has been serving Richmond residents for years. This family-owned parlor is committed to using only the finest ingredients, resulting in creamy, flavorful scoops that leave you craving more. With a rotating selection of flavors, including classics like Cookie Dough and creative options like Rum Raisin and birthday cake, Gelati Celesti is a must-visit for any ice cream enthusiast. Not only do they make over 100 flavors, but they also make ice cream cakes and pies for any occasion, and will even pack quart and pint containers so you can enjoy your favorite ice creams at home!
Next on our list is Bev's Homemade Ice Cream, a quaint ice cream shop located in Carytown. Bev's has earned their reputation for their commitment to using the highest quality ingredients to make New England-style ice cream. From traditional favorites such as Vanilla and Strawberry to Mocha Almond and mint chip (and even seasonal delights), Bev's offers an ever-changing menu that reflects the best of each season.
For those seeking a unique twist on the classic ice cream experience, Narwhals Rolled Ice Cream Shop is a must-visit destination. This vibrant parlor puts a fun spin on ice cream, offering hand-rolled rolled ice cream where you create your own mix-in flavors! The menu features a ton of mix-ins like Twix, Oatmeal Cream Pie and Honey Bun! Don't forget to check out their Narwhal workshop where you can get a behind the scenes look at how they roll. No skills needed.
Nestled in the heart of Richmond's Museum District, Scoop RVA is a neighborhood favorite that offers a TON of ice cream flavors that create the perfect balance of sweet and savory. Their indulgent sundaes and ice cream sandwiches are a must-try for those looking to beat the heat with a sweet treat. From classic flavors, to plenty of fillings like jam and fudge, the options are endless at Scoop RVA.
Last but not least, we conclude our ice cream journey with a visit to Ruby Scoops Ice Cream & Sweets. This female-owned dessert shop prides itself on using local and seasonal ingredients to create artisanal ice cream and unique sweet treats. With innovative flavors like Blueberry Ice cream with lemon curd and shortbread, and Fortune Favors the Bold (buttery popcorn ice cream with chunks of chocolate covered fortune cookie bark and a pecan praline sauce ripple), Ruby Scoops promises an unforgettable taste experience.
---
There are so many delicious options for ice cream in Richmond, Virginia. Whether you're a local seeking a sweet escape or a visitor trying to explore the best of Richmond's culinary scene, every one of these ice cream shops provides a special and mouthwatering ice cream experience that will have you coming back for more time and time again. So go ahead, get a cone, and indulge in a lovely ice cream trip in RVA!